5 tags
The Difficulties of "Sharing Authority"
These past few days I've been examining files from the National Museum of the American Indian (NMAI) project. Douglas Cardinal, who was commissioned to build the museum, left the project in 1999 due to difficulties with the Smithsonian administration and other architectural firms.  This dispute resulted in Cardinal sending out letters to countless politicians and journalists in Canada and the...
5 tags
Update from the Douglas Cardinal Collection
The last few months have been a busy time for the Douglas Cardinal Collection here at Archives and Research Collections (ARC). The winter semester saw three enthusiastic practicum students from the art history department working with the collection. Two of the students were involved with the processing of the many architectural plans. This provided the students an opportunity to familiarize...
4 tags
Hello all! This week, I've been processing the plans for the Turning Stone Casino on the Oneida Nation in Verona, New York. Designed by Cardinal in 1995, Turning Stone has many of Cardinal's signature elements, complete with flowing, organic forms and an undulating facade. In comparing this to the Canadian Museum of Civilization below (Photo Source: Canadian Tourism Commission),...
4 tags
Aanischaaukamikw Cree Cultural Institute
Hello all! I'm Allison, a 3rd year Art History Practicum student, working with the Douglas Cardinal Archives Project here at Carleton. I don't have a background in architecture, so please bear with my known-architectural terminology – I promise to try and keep up! I've been working through the many series we have of Douglas Cardinal, and something caught my attention today that I'd like to share....
The Oujé-Bougoumou First Nations Church
Hello, Marianne here! My second week of the practicum, I have been looking at and processing Douglas Cardinal's plans for the Oujé-Bougoumou First Nations church. Oujé-Bougoumou is located in Northern Quebec, approximately 740 kms north of Ottawa, with a population slightly over 600 in 2006. While the church was completed in 1996, Cardinal has been a prominent architect in Oujé-Bougoumou. Along...
Hello Everyone! I'm Marianne, one of the practicum students working on processing the architectural plans in the Douglas Cardinal Collection this semester. I study Canadian Studies and Art History here at Carleton. I have studied Aboriginal art, but this will be the first time that I will work with Aboriginal architecture. Since I don't have a background in architecture, some of the...
3 tags
A new and exciting phase of archival processing relating to the Douglas Cardinal Collection held in the Archives and Research Collections (ARC) begins this week. Three practicum students, Kathleen Grindrod-Millar, Marianne Williams and Allison Macdonald from ARTH 3900 will be assisting ARC with the processing Douglas Cardinal Collection architectural plans, photographs and blogging over the...
5 tags
From the Pit: Architecture, Accessibility and...
On Friday January 13, 2012 Douglas Cardinal came to Carleton University to give a presentation. Cardinal started off his presentation by noting how nice it was to be around students again; as education and teaching is a very important part of his worldview. One of the primary themes of this presentation was accessibility in terms of re-imagining architecture in a more humanistic way. This theme...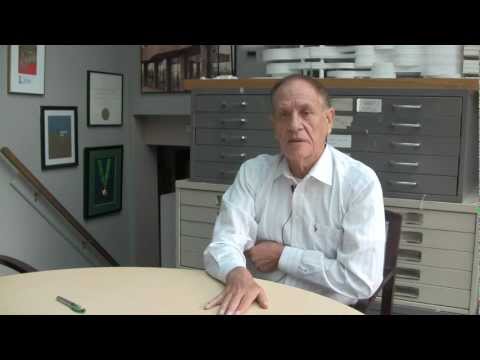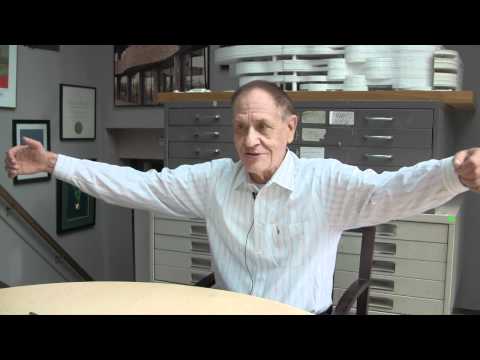 2 tags
New Facebook URL!
Hello Everyone! Thanks to our +100 "likes", we now have our own Facebook URL!  It's https://www.facebook.com/dcardinalarchiveproject. Thank you to everyone who likes us on Facebook, and we hope to attract more "likes" in the future! -Erica Fagen
4 tags
The Douglas Cardinal Archive Project goes to...
About a month ago, members from the Douglas Cardinal Archive Project were asked to speak at a seminar series hosted by the Centre for Oral History and Digital Storytelling at Concordia University in Montreal, Quebec.  We will be presenting our work on October 20th, at 6pm, and discussing the types of storytelling that can be told through archival processing.  We will speak about the stories we...
5 tags
Our Other Social Media Sites
We haven't solely used Tumblr to tell stories from the Douglas Cardinal Archive Project!  If you haven't seen our Facebook page, our Twitter feed, or YouTube channel, we encourage you to look at them!  The links and account names are below! Enjoy! Facebook: https://www.facebook.com/pages/Douglas-Cardinal-Archive-Project/159766270753736 Twitter: @CardinalProject YouTube: ...
3 tags
The CCPH posts about the video project!
The Carleton Centre for Public History posted on both their Twitter and Tumblr feeds regarding the "Stories from the Douglas Cardinal Archive: 'The Archival Project.'  If you haven't seen the video yet, come and take a look! ccph: A CCPH supported project! "Stories from the Douglas Cardinal Archive: 'The Archival Project.'" http://t.co/ewMfR2AM @CardinalProject
5 tags
Guest Blog: Victoria Island
My name is Toni Baggos, I'm a fourth year student at Carleton studying Journalism and History. I'm also First Nations, so when Carleton's Centre for Aboriginal Culture and Education sent out an ad looking for people to give their perspectives on the Douglas Cardinal Project, I thought it'd be a good opportunity to learn a little more about an influential Aboriginal figure- and put those journalism...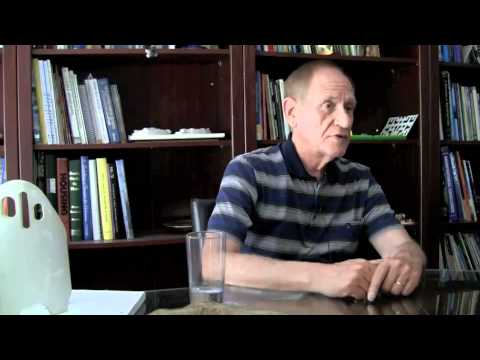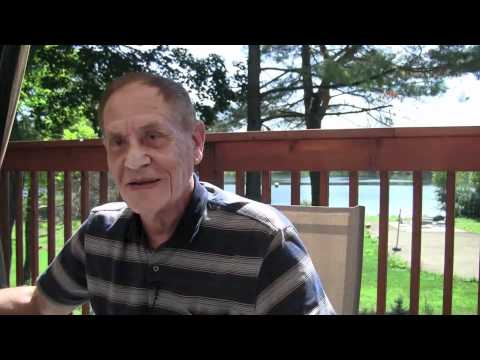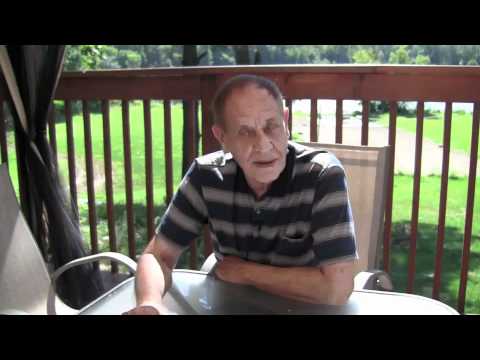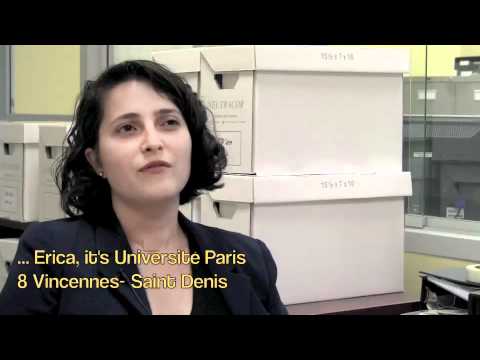 4 tags
Touring the Northwest Territories - A Mystery?
During the mid-1990s, Douglas Cardinal visited the Northwest Territories as he was interested in building something for the Gwich'in people. The Gwich'in live on the Arctic Red River, now known as Tsiigehnjik, and the area is located near the North Mackenzie Mountains.  A photo of Douglas Cardinal visiting the area is below.  (It is also one of my favourite photos of Douglas I've...
8 tags
Reflections on Processing
Yesterday was an eventful day for our archival team.  We finished processing the textual records of the Douglas Cardinal Collection.  Exciting? Most definitely! The final box count is 344, just short of 350 boxes.  These boxes contain correspondences, drawings, sketches, booklets and much more.  We've discussed a few of these finds on this blog, but there are hundreds of more stories to be...
Check out our first video!
After weeks of filming and editing, our first video is now up!   Stories from the Douglas Cardinal Collection: The Archival Project Elizabeth
5 tags
Friday Fun!
We are now processing our last few boxes of the Douglas Cardinal Collection, and much of what we're finding is technical material relating to building plans.  However, we've found a few "fun" finds these past few days.  There are posters, booklets and other sorts of promotional material for Douglas Cardinal's firm. Since it's Friday, and this material is fun to...
7 tags
¡Viva México!
The National Museum of the American Indian (NMAI) contains First Nations artifacts from North, Central, and South America. These various First Nations groups from different parts of the Americas were to be represented in the architectural design of the NMAI. The design of the NMAI site, interiors and exhibits were to reflect the many First Nations groups that existed prior to European contact as...
3 tags
Designing the First Peoples' Hall
As many of you now know reading our blog, Douglas Cardinal designed the Canadian Museum of Civilization, and completed it in 1989.  In the early 1990s, Douglas Cardinal and his team revisited the CMC and designed the First Peoples' Hall, now a focal point of the museum.  The Preamble to the Principles for the First Peoples' Hall and a plan for this hall are below.  "We are a...
4 tags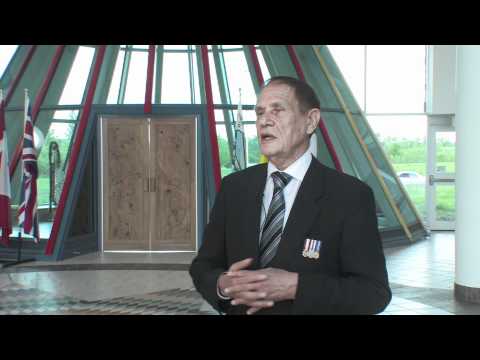 6 tags
3 tags
Watch
While we were doing some research on Douglas Cardinal, we found two videos describing his past and current projects.  In the following interview, Douglas Cardinal speaks about his vision for the Asinabka National Indigenous Center project, along with Grandfather William Commanda.  Enjoy! -Erica Fagen Video produced by:  Calums Day Media Productions
3 tags
Spring Convocation 1994
An exciting element of working on the Douglas Cardinal Collection are the multiple connections Douglas Cardinal has maintained with Carleton University for over two decades. Throughout the Collection there is evidence, via correspondence, of this strong connection with Carleton. In Spring 1994 Douglas Cardinal was awarded an Honorary Doctorate in Architecture from Carleton University. In one...
4 tags
Bouctouche Masterplan
Check out some drawings from the Bouctouche Masterplan! Buctouche First Nation Historical Tourism Centre is located in New Brunswick and was commisioned by the Mi'kmaq people. For more images of the Bouctouche Masterplan, you can check out our Facebook page,the Douglas Cardinal Archive Project. If you want more information on Douglas Cardinal's design of Bouctouche, you can read...
5 tags
Reflections on Filming
Yesterday, John and I were interviewed by Elizabeth about our experiences working with with the Douglas Cardinal Collection.  Our questions were varied; we were asked questions ranging from our previous experiences working with archival collections, the relationship between archives and historical practice, and the big question, whether we "know" Douglas or not after going through this...
5 tags
Carleton Connection
Throughout our processing experience, we have found a few things dealing with the relationship between Douglas Cardinal and Carleton University.  A letter which I found yesterday reflects Cardinal's support for the Carleton School of Architecture, which was going through some financial difficulties in 1997.  In a letter to the university's president at the time, Cardinal voices support for...
4 tags
311 Somerset Street
This past weekend I was walking by the former Douglas Cardinal office on Somerset Street when I stopped to look and take a few photographs. It was roughly six months ago that the Archives and Research Collections team, as well as other members from the Carleton Library staff, assisted in moving the archival records from the Cardinal office basement.  On January 27, in the middle of a snow storm,...
4 tags
XII Bienal de Arquitectura, Quito, Ecuador
Douglas Cardinal has spoken at many conferences, convocations and special events.  The conference, or biennial  I came across earlier today was the XXII Biennial of Architecture of Quito, BAQ 2000.  The conference program states that its purpose was to be "a confrontation event that gathers the work made by architects of the American continent and that is organized by the School of...
3 tags
Designing a Home
Although Douglas Cardinal is best known for designing large buildings like the CMC, First Nations University of Canada and also small studios like the one at the Banff Centre, Cardinal also designed homes. I found a box of files last week pertaining to a home Cardinal built for someone, which demonstrated the differences between designing a large institution and a private space. One thing...
4 tags
Celebrate Cardinal: A Promotional Take
The Celebrate Cardinal exhibit took place October 5 – November 17th 2001 in Chicago, Illinois. The Exhibit was put on by the John David Mooney Foundation.  The John David Mooney Foundation is a not-for-profit public educational organization that seeks to transform the public domain through art, architecture, and urban planning in a way that fosters and demonstrates the unique societal...
2 tags
Music in Banff
Douglas Cardinal, contributor to the arts.  This is what I found yesterday while going through some boxes.  Douglas Cardinal designed The Cardinal Studio, for composers, as part of the Leighton Artists' Colony at The Banff Centre in Alberta. The Banff Centre describes the studio in the following way, and a link to their website can be seen below.   "The design for this studio takes the form...
3 tags
Watch
Check out the second video of the 3D Masterplans of the Kitsisakik Community in Quebec.   In a vision session that took place in 2003, Douglas Cardinal and members of the Kitsisakik community discussed housing development. -Erica Fagen
3 tags
Watch
Check out the 3D Masterplans of the Kitsisakik Community in Quebec.   In a vision session that took place in 2003, Douglas Cardinal and members of the Kitsisakik community discussed housing development. -Erica Fagen
4 tags
Tulipmania
To Celebrate the 50th Anniversary of the Canadian Tulip Festival in 2002, a commission was established to select artists from across Canada to create tulip inspired art exhibits. These exhibits were to be dedicated to Malak Karsh. Like his brother, Yousuf, Malak was also a well renowned photographer and and a founder of the Canadian Tulip Festival in 1953. Douglas Cardinal was one of the artists...
The Douglas Cardinal Architectural Models
Today the team had the opportunity to take some time off from processing records and go explore the Douglas Cardinal architectural models that are being housed on campus at the Carleton Immersive Media Studio (V-CIMS) . Last weekend a sampling of these models were put on display as part of "Doors Open Ottawa" to allow the public to come in and get a first hand look at them.  (Doors Open Ottawa) ...
3 tags
Going to V-CIMS!
We will be going to the V-CIMS building today, to see the 3D models of Douglas Cardinal's buildings.  We will be seeing how the V-CIMS lab will be capturing the 3D modeling of these famous buildings.  We'll blog about this experience later! -Erica Fagen
4 tags
Reflections on Architecture
One month ago, I started processing the Douglas Cardinal Collection.  Within this time, I've looked through boxes dealing with several of Cardinal's projects, including the Saskatchewan Indian Federated College, (SIFC), the Oneida Indian Nation Turning Stone Casino Hotel and the Canadian Museum of Civilization (CMC).  I've looked through drawings, memos, and correspondences with engineers and...
Up to this Point...
The Douglas Cardinal Project team has been busy processing and blogging now for almost a month. So far roughly 34 metres of textual records, 150 photos and 20 architectural plans have been processed.  Robert Buchanan, Library Storage Facility Coordinator, beside our shelf of processed boxes. For a closer look at the holdings of the Douglas Cardinal fonds follow the link below and search...
3 tags
Archival Questions and Mysteries
As many people know, Douglas Cardinal designed the Canadian Museum of Civilization, (CMC) and it is known to be one of his most famous buildings. Cardinal's involvement with the museum did not end when it opened in 1989, as the letter below demonstrates. In 1996, he was in talks with Dr. George F. MacDonald, the President, Executive Director and CEO of the CMC to design additional parts of the...
7 tags
Vision Session for S.I.F.C.'s Daycare
I've recently encountered the transcripts of a vision session conducted in 2002 for the day care facility at Saskatchewan Indian Federate College.  Vision Sessions, which are based on traditional practices, are essential to Douglas Cardinal's creative process when designing buildings for Aboriginal communities.  I'm fascinated by the opportunity they present for cooperative and community-focused...
2 tags
Today's Feature on The Canadian Encyclopedia! →
While taking a coffee break earlier today, I noticed the Historica Dominion Institute featured on their website an encyclopedic entry on Douglas Cardinal from The Canadian Encyclopedia.  I think it's rather neat this biography is being featured, and I encourage all to take a look!  Perhaps you will learn something about Douglas Cardinal you did not know before! -Erica Fagen
5 tags
Cardinal "Treasure" Found in Edmonton →
This article in the Vancouver Sun about a recent historical-architectural "find" in Alberta popped up today while I was researching one of Cardinal's older residential projects.  I think it hints at some interesting questions about the shared ownership of the past by communities and by provinces. The perception of Cardinal's identity as an architect (whether as an Albertan,...
4 tags
Oneida Development Architectural Drawings
Today the team got an early start processing the Douglas Cardinal architectural plans. The first plans to be processed are those of the Oneida Casino and Hotel Development. Below is a photograph of the first of over 30,000 architectural drawings that are to be processed. -John Richan
4 tags
Spatiality and Spirituality
As all you all know, I spent the past two weeks sifting through boxes concerning the construction of the SIFC.  While going through one of the boxes, however, I found two files concerning the Xá:ytem (pronounced Hay-tum) Cultural Interpretative Centre, located eighty kilometres east of Vancouver, close to the Fraser River. Located on the Haztic Rock Site, it contains two essential things to the...